Are You Having Heater Problems?
Experiencing problems with your heating unit? Is your heater making noises? Does it consistently turn on and off? Schedule a heating repair service appointment with your local heating contractor!
In This Section:
Packaged Unit Repair Services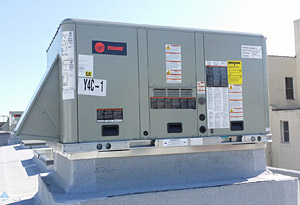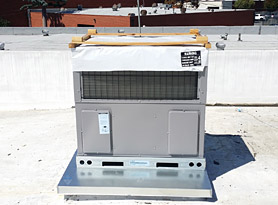 A packaged unit or packaged system is heating, air conditioning, and ventilation built into one unit. These are self-contained systems that are typically located and mounted outside either on the ground or the roof of the house or building. The name came to be due to the fact that all of the components - compressor, condenser, expansion valve, evaporator, and air filter - are housed in one single box.
These types of units or systems are suggested if you want to heat more than two rooms or a larger space at your home or commercial office. The hot air is thrown through the ducts laid out through the various rooms by the high capacity blower. Like the name implies, a packaged unit/packaged system encloses all important components into a single casing like a window HVAC unit. Regardless of your specific needs, packaged units offer quality and affordability.
Some benefits of packaged units/systems:
Minimizes energy usage - Packaged units offer 13 SEER or higher cooling performance.
Quick installation and repairs - Since all components are built into one "package", it's easily accessible for repairs.
Quiet operation - The unit itself is located outside the home or business causing the indoor noise level to be extremely low.
Aesthetics - Units have zero living or commercial space requirement. If mounted on the roof, it is not visible and will not get in the way of any building parameters.
Safety - Packaged units are installed by certified professionals.
Home or business owners often think of the most typical furnace when thinking about their central heating system. But every location is different, and California Air understands that. We have an assortment of heating solutions that will fit any heating related needs. From small wall heater repairs to complete change out of gas furnaces to repair and installation of packaged units, we are completely capable.
If you are looking for packaged heating unit repair services, installation, replacements, or sales in Los Angeles, California Air is your go-to company! We have experience in commercial, residential, and even, industrial. Don't be left during the cold seasons without heat! Call us today, we even work during the weekends! Need to speak with us after-hours? Call (310) 530-4004 for our emergency phone service.


We work with brands like Carrier, Lennox,York, Cozy, Williams, Mitsubishi, Trane and many others!

Go back to main heating page »