HVAC Services in Bell Gardens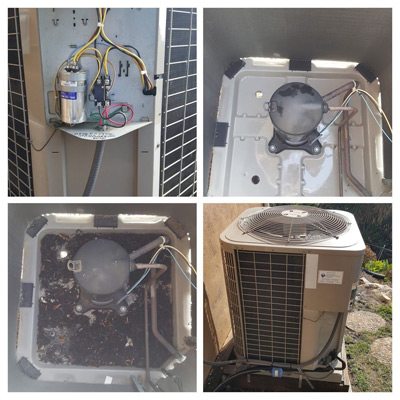 California Air is a trusted provider of comprehensive HVAC services in Bell Gardens, CA. Our team of skilled professionals provides exceptional solutions to meet your heating and cooling needs. We specialize in hot water heater replacement, HVAC electric motor repair, and indoor air quality services.

Our commitment to quality and customer satisfaction is evident in using the latest technology and equipment to deliver cost-effective and timely solutions. Whether you need routine maintenance or emergency repairs, you can count on us to keep your indoor environment comfortable and healthy.


Hot Water Heater Replacement
One of the numerous services we provide our clients is the replacement of hot water heaters. We have a wide variety of efficient water heaters since we know how important it is to have hot water on demand. Our specialists are committed to offering tailored solutions to keep your hot water running smoothly.

Following a detailed consultation to determine your unique needs, we'll provide you with various cost-effective replacement choices for your existing hot water heater. We're proud to offer services that our customers can rely on at a price they can afford. It doesn't matter whether you have a gas, electric, tankless, or hybrid water heater; our professionals can replace it. We are fully qualified to deal with any of these heating systems due to our extensive background and training.


HVAC Electric Motor Repair
Homeowners will tell you that a broken HVAC system is the worst possible scenario. Our staff is second to none in handling HVAC electric motor repair, as we have the most up-to-date equipment and methods. Fan motors, blower motors, and condenser motors are just a few of the HVAC electric motors that we can fix for you.

Before starting any repairs, our expert technicians will identify the issue and offer a comprehensive cost estimate. We only use the highest quality components when repairing or replacing their systems. Using premium components ensures that our customers' HVAC systems operate efficiently, effectively, and for an extended period. We believe in providing long-lasting solutions that offer our customers excellent value. You can have confidence in us to have your HVAC system operating at peak efficiency again thanks to our quick response time and high quality of service.


Indoor Air Quality
Indoor air quality is a concern for all Los Angeles homeowners. The smog can sometimes be oppressive, so the only alternative is to stay indoors. California Air can ensure that no exterior air pollutants, such as pollution, will enter your house's ventilation system. Contacting us will result in rapid, specialized assistance that is targeted to your requirements. Air purifiers, humidifiers, dehumidifiers, and air filtration are among the air quality solutions we provide.

Services, including duct installation and repair, duct sealing, and UV germicidal lamps are crucial in maintaining healthy indoor air quality. Installing or replacing ductwork and using ultraviolet (UV) germicidal lights together can significantly improve the health of your house and family. Air leaks in ductwork may bring in contaminants and lower the system's effectiveness, so sealing them is essential. These services assist our customers in preserving the quality of the air inside their homes, which is crucial to their health and comfort.

Call California Air at (310)-530-0504 for additional information on this and our other services in Bell Gardens, CA. Please use this Contact Us form to email us any questions or comments you may have. We'll have someone contact you to talk about indoor air quality, heating, and cooling, and replacing old water heaters. Contact us today and see for yourself what makes California Air the best in terms of price and service for all your HVAC needs.