Clients & Testimonials

At California Air, we strive to provide the best quality service to our customers. No matter how big or small, we will treat the job the same for every customers. We feel that companies should receive feedbacks and/or reviews to continually grow and evolve into a better companies. In our case, a better heating, ventilation systems, and air conditioning company. We attract many different customers coming from commercial, industrial, residential, or construction backgrounds. And with your help, we can provide even better than perfect service. Fill out the forms below and help us achieve our goal of becoming your one-stop source for air conditioning, heating, and ventilation. Also, if you happen to have free time, please visit any of our external website listings like Yelp, Google+, etc.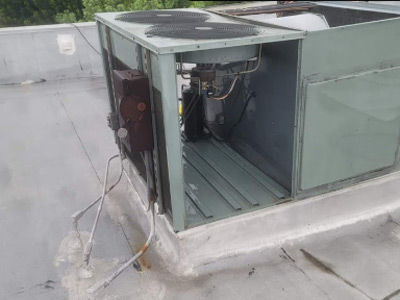 California Air Conditioning Systems are extremely professionals, this is our experience working with Harry and team, we are pleased to find a professional technician in AC, in the past we have been working with someone who only repair and do not maintain the unit in good shape, they just showed up to fix and leave right away, but this is my experience in the past. Now we are using California Air Conditioning System for maintenance and repair our AC units, Harry has the knowledge and he provided the best quality with pictures and videos , before and after complete his work. Harry showed up on time, he clean the AC unit, duct, we can see and feel the difference before and after, now we have clean and cool air. I highly recommend California Air Conditioning System, they are professionals, honest and punctual.
~ Miguel Lopez
Harry and his team were awesome to work with! They were quick, kind, and their pricing is the best in town! Will definitely be using them again for future servicing and maintenance!
~ Jessica Williams
Best air conditioning system group in LA
~ Tanwie Martin
Awesome services & knowledgeable owner to identify & repair my furnace issues. Thank you!
~ ANJEN CHANG
Harry and Tony were the best they came out we're here all day they fixed my stored AC they completely cleaned cleaned the coils and re filled my coolant they did such an amazing job making sure my AC unit for the store was completely clean it's like new and my thermostat is working perfectly I'm so happy with what they done we have had three other companies come and couldn't figure out what was wrong or how to fix it and they both did !!! Me and my employees are happy working with our clean fresh ac system thank you so much to the both of you!!!!!!!
~ Amber Duron
HARRY! He's unbelievable. Have had them out twice. Remembered all my family and was so kind. Took care of our issue without charging us a penny. Perfect service with an amazing attitude. Love this company and love Harry!!!
~ Sarah Thompson
Was desperate to find an HVAC company that was going to gauge for coming out sameday....California Air Condition Systems is that company. Fair prices.
~ Irishfaithful 4RTY9RZ
OMG!!! Where do I start. So my AC was dripping water on the outside from the small pvc pipe in the soffit of my house. I thought my AC was going to stop working. Anyways I went on google and searched for technicians and that's when I came across California Air Conditioning Systems. I called and was very surprised when someone answered as it was late on Saturday evening. The person who answered the phone was so pleasant and friendly. It was almost as if we had known each other prior to me calling because Harry was so friendly and he had the greatest sense of humor ever. Anyways I explained to him what the issue was and I asked him if it was possible for him to come by the next day. Harry said it was non problem and that he would come by after church. When he came the assessed the problem and explained to me what the cause of the problem was. He was very thorough, patient and honest. He took his time to make sure everything was done in the highest professional level. He fixed my ac and now I am not stressed out anymore. His price was fair and he sent me before and after photos. I will be using him from now on and I will be recommending him to all my friends. Thanks Harry. YOU ARE THE ABSOLUTE BEST!!!!
~ Tracia Reynolds
View More Reviews on Yelp Page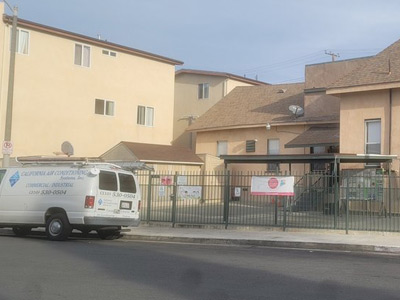 If there were 10 stars they would all go to Harry Irvine at California Air Conditioning Systems. Look no further. YOU HAVE FOUND THE BEST. Professional, responsive, prompt, courteous, fast, caring, are some of the words to describe his work ethic. The heat pump unit went out in my frail 92 year old mothers home in Los Angeles last night and she has been freezing cold. I found out late morning the next day. She had no heat. When I called Harry personally answered and he clearly was as concerned as I for her welfare after I told him the problem. I called him on a Sunday morning and within a few hours he was at her home. As he went through the diagnostic of the heating problem he texted me pictures of everything he did and found. He then called me to discuss the problem. He had it fixed, with new pictures showing a neat and very professional job an hour later. He spent the time to test everything to be sure it worked and then turned the heat up to comfort my Mom. Every aspect of his work ethic, his demeanor, his commitment on a Sunday for an emergency repair, was exceptional. I highly recommend him and will continue to use him personally. Before I found Harry doing an internet search for emergency heater repair on a Sunday, I called 10 other advertised emergency HVAC companies and received nothing but "leave a message". This man was Johnny on the spot, live and in person, and took care of me immediately. I wish I hadn't wasted my time calling the others. I hope you do not waste yours either. Call Harry.
~ Steve G., Gardnerville, NV
Harry was punctual, efficient, professional, and highly informed. He gave us the information we needed to keep our AC unit working great.
He went above and beyond to make sure I understand what to look our for as a homeowner and to clarify things to me. They are going out to service my other property because the experience was so positive.
~ Fidela L., CA
After I woke up from the sound of my furnace roaring and discovered the furnace and the entire duct system shaking. I contacted Harry about the issues and he professionally response to me. He explained everything to my satisfaction and even took the time to replace the tiresome filter on our system. I was satisfied with the thorough service that Harry did.
~ Arletta M., Los Angeles, CA
Did an excellent heating repairs and I was pleased with the service that Harry did. He took his time to thoroughly fix the unit. He explain the problem and give us a reasonable service fair. Amazing and comfortable to have him from start to finish.
~ Liene H., Bell Gardens, CA
A million stars! Cannot recommend highly enough. Our A/C was out right before a heat wave, and they came immediately- fixed everything, explained everything, told us exactly when they'd be here, and went above and beyond on multiple levels (including cleaning and replacing air filters AFTER they'd already ensured our A/C was running so we'd have clean air running through the system.) Skilled, friendly, excellent service.
~ Katie W., Los Angeles, CA
Harry was very thorough and explained the problem with the a/c unit. He was also gave tips on how to preserve the life of the unit. He was professional and honest. Excellent job done!
~ Mercedes C., San Pedro, CA
High quality service provided by Harry Irvine. He came out after I called them to fixed our AC issues. Prompt and thorough to work. Very skillfull and knowledgeable technician. He quickly diagnosed the problem and provided a quick repair service. He make sure to properly work everything right. Harry was also quick to response to our questions and great deal with cost service. Pleasant to work with.
~ Lasonya S., Norwalk, CA
I'm relatively new to the South Bay and recently bought an old house with an HVAC unit that was not permitted. I had 4 different HVAC contractors come out to look at our system. Each one told me something different and their estimates ranged from $7,500-$18,000. I felt as though I was being sold something I didn't need. The last contractor sent over a junior journeyman who destroyed our copper lines and drained the Freon. He then told us the condenser was leaking and we needed new unit and new lines as a result. That made no sense to me as the unit was working prior to his visit and that wasn't the issue we called about.

I found an old service sticker and dusted off the dirt to find Harry's number. I figured I'd give him a try. He came out the next day and recommended some minor adjustments to help solve some of the issues we were experiencing and, more importantly, get the unit up to code. He made some repairs on the fly that he never charged for.

Harry gave me two reasonable estimates that hinged on wether or not replacing the condenser and lines was necessary, but they had to run a pressure test. He sent his foreman out the following week.

At this point, he could have easily sold me a new condenser and line-set, but instead his foreman confirmed the condenser was in good shape and the lines do not need to be replaced, however they needed to be fixed at the value because there was no way to reconnect them due to the damage done.

Harry promptly sent out another team to fix the line-set and tune the unit so it would work as good as possible. The cost for whole job (including 3 service calls) was completely reasonable and far far below what I was expecting.

Everyone showed up on time and were very thorough. Since then l, Harry has come twice to fix an unrelated issue and make some additional repairs to ensure our unit is ready for the summer.

Harry is honest and true to his word. I've been a homeowner for 20 years and this is the best HVAC team I've come across. What a find.
~ Joey J., Torrance, CA
Give us a call at (310) 530-0504 today!