What Is Considered Bad Ducts?
Know the difference between exceptional ductwork and bad duct work. Click the link below. Don't be fooled, know your ducts!
In This Section:
Dryer Vent Cleaning
A load of wet clothes contains about half a gallon of water. Lint is created from the water being removed from the clothes during the drying process. Lint is able to build-upin crevices, inside the lint trap, and all along the dryer vent hose. Excessive lint build-upoccurs slowly and gradually. Without realizing it, your dryer vent could be filled with lint.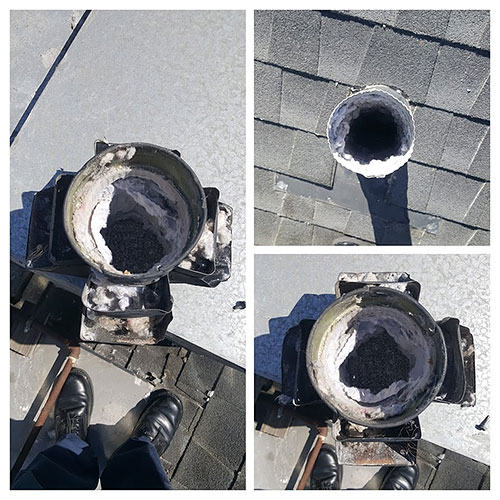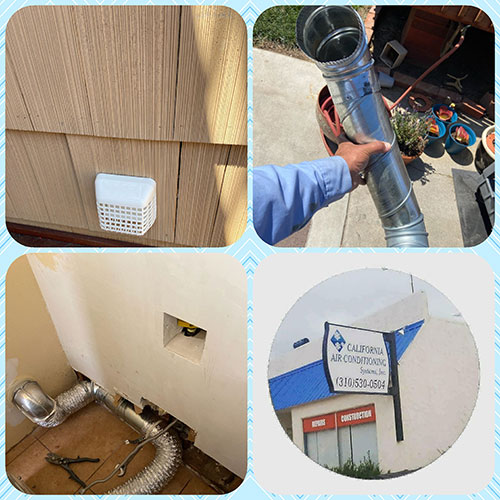 The U.S. Consumer Product Safety Commission (USCPC), in 1999, developed a report called the "Report on Electric and Gas Clothes Dryers." In this report, it was determined that electric dryers were 2.5 times more likely to cause fires than gas dryers. In other words, your dryer could be the number 1 source of fire in your home. Thus, the importance of dryer vent cleaning.
(See a copy of the report here.)
Before requesting for dryer vent cleaning, look for the warning signs for excessive lint build-up:
Laundry room becomes more humid
Clothes don't fully dry
The outside/exterior of the dryer gets extremely hot
Clothes take longer to dry
Burnt smell occurs while the dryer is being used
Clothes are hotter than normal at the end of the drying cycle
Dryer vent cleaning improves the safety and efficiency of dryer installations. As dryer vents become filled with debris and lint, the dryer can overheat and cause fires. Consumers, like you and I, should have their dryer vents cleaned and inspected periodically. California Air Conditioning Systems, Inc. has the proper tools and equipment to clean and repair both simple and complex dryer vent systems, which allows for lint blockage and removal.
If you are looking for dryer vent cleaning, repairs, or installation in Los Angeles or Orange County, give us a call. We are available all week, including weekends, and our phone lines are open 24 hours a day. No joke! Try calling us after hours.


We work with brands like Carrier, Lennox,York, Cozy, Williams, Mitsubishi, Trane and many others!

Go back to main air quality page »