HVAC Services in Pico Rivera, CA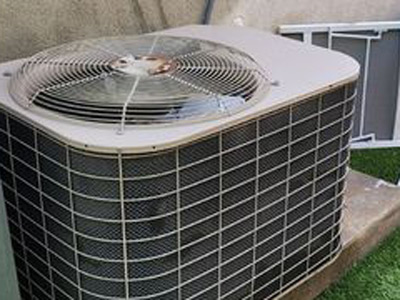 HVAC systems provide comfort and maintain pleasant environments in homes and commercial spaces. Whether cooling during scorching summers or heating in chilly winters, a properly functioning HVAC system is indispensable. To ensure the best results, entrust the installation, maintenance, and repair to skilled and certified professionals.

California Air is the preferred choice in Pico Rivera, CA, for residential and commercial air conditioning and heating needs. We take pride in offering comprehensive services that have garnered satisfaction from our diverse clientele, both residential and commercial. Our team is well-equipped to handle all aspects of AC service, including installation, maintenance, and repair.


Air Conditioning
In the face of rising temperatures and unbearable humidity, relying on an air conditioner for home or business comfort becomes necessary. Yet, a malfunctioning or poorly maintained unit can disrupt the entire household or workplace.

To avoid such problems, perfect installation and timely maintenance are crucial. Investing in proper installation and regular upkeep ensures uninterrupted comfort and cost-effectiveness throughout the seasons. Don't let discomfort and high energy bills take a toll on your home or business; prioritize the well-being of your air conditioning system and enjoy optimal performance year-round.


Air Conditioning Repairs
Properly caring for our HVAC systems allows us to enjoy their benefits for many years. However, factors like usage and abuse can lead to deterioration and damage, even in the best systems. Therefore, it is essential to address repairs promptly to avoid further issues and save money in the long run. Neglecting a minor problem can escalate into a major breakdown, potentially necessitating a complete system replacement if not dealt with promptly.

Recognizing the importance of timely AC repairs, we offer our clients fast and reliable HVAC repair services. Equipped with advanced diagnostic tools and repair technology, our specialists can address any HVAC-related problem speedily and accurately. Our commitment to excellence is further exemplified by guaranteeing all our work and ensuring we get the job done right the first time. With us, you can have peace of mind, knowing that your HVAC system is in capable hands.


Heating
You must hire a trustworthy HVAC company when acquiring a new furnace or home heating system. A reliable company ensures quick and precise installation or repair of your system. We prioritize preventative maintenance and scheduled service, guaranteeing fewer breakdowns and lower energy bills for your heating system.

Our commitment to customer convenience is evident in our scheduling practices, ensuring appointments fit seamlessly into your busy schedule. Our skilled technicians follow industry procedures meticulously, providing efficient and reliable service. Transparency is paramount to us, as we maintain up-front pricing to eliminate any surprises in your billing.

To deliver exceptional service, each technician undergoes rigorous evaluation to ensure they uphold our standards of cleanliness and professionalism. Rest assured that our team provides outstanding service, giving you peace of mind and a comfortable home heating experience.


Heating Repairs
Our technicians are aware of the discomfort caused by a malfunctioning heating unit, especially during cold winter nights. Our certified and specially trained experts are proficient in resolving heating issues efficiently. They are dedicated to delivering unmatched quality in their heating services.

Adhering strictly to procedures and regulations in heating, ventilation, and air conditioning (HVAC), our technicians ensure compliance with all applicable rules and laws. Their expertise spans various areas, including commercial, industrial, residential, and construction, allowing them to handle diverse scenarios easily. Our technicians have encountered numerous situations, and they are well-prepared and equipped to tackle any heating-related challenge that comes their way.

Call California Air for air conditioning, air conditioning repairs, heating, and heating repairs in Pico Rivera, CA. Please write to us through this Contact Us form or call us on 310.530.0504 (24-hour phone lines)