Who is California Air Conditioning Systems?

With over 20 years of experience, California Air has been trusted as a one-stop source for all aspects of quality heating, ventilation, and air conditioning (HVAC). Being located in Lomita, we are able to connect with our customers within Los Angeles County, Orange County, beach cities, and parts of Riverside and San Bernardino. We have a statewide reputation for providing exceptional service, satisfaction-guaranteed work, and our expertise and professionalism in the field. Our heart is into providing what we know best, HVAC services.
California Air is particularly proud of the service we provide. We have over 20 years of service experience in the air conditioning, heating, and ventilation systems field; repair services, maintenance, installations, sales, and duct cleaning as well. We service many varieties of air conditioning units and heating units; be it in commercial, industrial, construction, or residential. We recruit passionate and dedicated technicians who not only enjoy the career they chose but also the continuing growth of their skills in the HVAC field. We're proud of our people. We take pride in our work. And we're committed to earning your business and trust.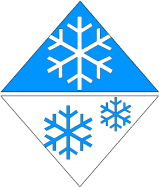 What we do
California Air provides a single resource for all aspects of heating, air conditioning, and ventilation systems - from planning, engineering, construction, equipment sales, installations, repair service, and maintenance - and we are able to back up our commitment through professionalism and customer satisfaction. We start by listening to you, learning about the reason of your request, and your priorities. After, we are able to customize and set up an effective solution for you, and put them in place quickly and professionally. We've done this field for many years and we believe we can get the job done right, the first time we work provide service on it.
Services we provide: air conditioning repairs, heating repairs, furnace repairs, HVAC repair services, air duct cleaning, sheet metal duct work, preventative maintenance programs, part replacements, air conditioning unit installation, heating unit installations, rooftop unit services, and many more.
Proper planning is essential in providing exceptional service. The services the customer's request are designed by specifications. There are rules that we follow to provide these services, the rule of following it by the book. Our judgment comes later but it's the customer's discretion that we move onward with. Our technicians will never accept a job that we lack knowledge of. We'll even provide recommendations to one that can provide the service we do not acquire. Our judgment on the units being used in the request can be fitted for your location and budget. No matter how big or small the job is, we are here to help you to provide a comfortable home or workplace. Comfort shouldn't be overlooked.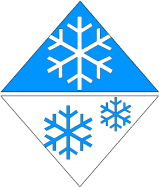 What it means to you
When you choose California Air, you know we are going to provide the most exceptional HVAC service. With the professionalism and expertise we have acquired within the many years of being a heating, ventilation, and air conditioning contractor company, we are sure to keep our customers satisfied. Be worry-free about the units you have at home or at work, give us a try! I guarantee you will not be disappointed. We'll get the job done right the first time! If we can keep our customers happy and satisfied, then so are we.