HVAC Services in Culver City CA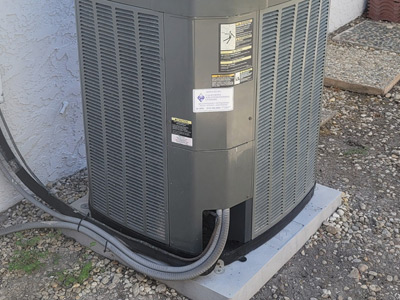 At California Air, we provide both professional and clean heating, ventilation, and air conditioning services in Culver City, CA. We have an extensive roster of pleased, recurring clientele in the business and residential sectors. Our services encompass HVAC-related repairs and maintenance, installs, and replacements.

Have you interacted with previous HVAC providers who failed to impress you with their professionalism and expertise? Then contact the pleasant and knowledgeable staff at California Air immediately, and we will analyze your property's HVAC concerns. Call us immediately for additional information about our services or if you have any queries that may assist you in deciding which firm to choose


Commercial HVAC Services
California Air has over two decades of expertise providing HVAC maintenance and repairs. We think we have encountered and dealt with every form of heating, air conditioning, and ventilation issue in these systems. Regardless of the size of your commercial business, we understand that it is essential for your HVAC systems to function correctly and that you need prompt and effective installations and repairs. Therefore, we have a team of highly qualified and experienced HVAC specialists standing by to help you in any manner possible.

Using an expert company like California Air lets you focus on your day-to-day business operations while we handle your HVAC concerns. We will advise you on the best units for your business property and the best options for maintenance and repairs.


24/7 Emergency HVAC Services
Air conditioning and heating systems might malfunction at any time. We resolved this issue at California Air by offering 24- hour emergency service. Our emergency services have excellent staff who can deploy any of our professionals to your location via radio. This means that we are available 24/7 to give you any air conditioner, heating, or ventilation services you may require. Regardless of the time of day or night, don't hesitate to contact us. We strive to please the community.


Range of HVAC Services
California Air offers the following services for residential or commercial air conditioning:


Replacements - if necessary, we can either replace the entire present system or evaluate the air conditioning equipment and maybe replace components.


Installations - Our professionals will visit your commercial property and install the ideal air conditioning system for your specific requirements.


Repairs - Before making any hasty choices, ask one of our professionals to evaluate your air conditioning machine to determine whether it can be fixed or simply needs maintenance.
Portable Air Conditioning
If you require a solution for spot cooling, we can give you a portable air conditioner. Perhaps you need a temporary solution for a place that experiences rapid temperature fluctuations. A portable will serve the purpose while we devise a remedy to the difficulties with your air conditioning systems. We want to make you feel at ease as we perform our duties.

As you can see, we offer a range of services to commercial and residential clients. We understand that every client will have specific needs and that every property will differ. We adopt a customized approach in all our work and offer the best value for money. We work with air conditioning systems of various brands and our technicians are knowledgeable and skilled.

For more details about our HVAC services in Culver City, CA, call California Air at (310) 530-0504. You can contact us on this number at any time of the day or night. We are here to address all your standard and emergency plumbing services. You can also write to us via this Contact Us link, and we will respond soon to discuss your requirements for air conditioning installation, maintenance, or repair.