HVAC Services in Bell Gardens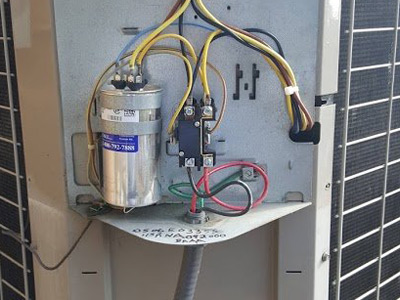 California Air offers various HVAC services to meet our customers' needs in South Gate, CA. Our experts are trained in all aspects of HVAC systems, such as air conditioning and heating, new installations, routine maintenance, replacements, and repairs.

We understand the importance of a comfortable indoor environment and strive to provide the best service possible to ensure that your HVAC system runs smoothly and efficiently. Whether you need a new system installed in your home or require repairs for your existing system, our technicians are ready to assist you.

We use only high-quality equipment and parts to ensure your system operates at peak performance. You can trust us to provide reliable and professional HVAC services every time.


The Importance of Timely HVAC Repairs
We know that if we properly care for our HVAC systems, we can take advantage of their benefits for many years. However, deterioration and damage can occur to even the best systems over time due to factors including usage and abuse. As a result, it's crucial to make repairs as soon as possible to avoid more damage and problems and save money in the process.

Ignoring a minor problem might lead to a major breakdown that could require a complete system replacement if not addressed promptly. Having a qualified HVAC expert come to perform routine maintenance and fast fixes should be a top priority. Don't put it off till later!


Signs That You Need HVAC Repairs
Here are some signs that your air conditioner may need repairs:


If the AC isn't delivering cold air, or if it's blowing warm air instead, it may be an indication of a refrigerant leak or a faulty compressor.


Weak or no airflow from the vents might be due to a clogged air filter, faulty ducting, or an issue with the blower fan.


The system produces strange noises like grinding, squeaking, or rattling. It may have a loose part or be damaged in some other way and must be serviced.


Musty or unpleasant odors emanating from the air conditioner might result from mold development inside the system or unclean ducting.


A broken part or clogged air filter might be to blame for an unexpected jump in your energy bill, which could indicate that your air conditioner is working harder than it should.
If your air conditioner is showing any of these symptoms, you should have a professional come out to inspect it, identify the source of the problem, and fix it.


We Provide Prompt and Efficient HVAC Repairs
We understand that timely AC repairs are crucial, and we provide fast and reliable HVAC repair services to our clients. With cutting-edge diagnostic and repair technology, our specialists can quickly and accurately address any HVAC-related problem. We also cover all our work with guarantees, meaning we do the job right the first time.

When repairing your HVAC system, we will only utilize factory-authorized replacement components. We are a dependable option for HVAC system repairs since our specialists are familiar with various makes and models.

We provide emergency HVAC repair services around the clock because we know that HVAC systems may break down anytime. In an emergency, you can count on a quick response from our staff and a full recovery of your system. We are local to your area, so you can count on us to provide services when needed.

For more information about our HVAC repairs in South Gate, CA, please call the California Air team at (310) 530-0504. If you prefer to email us, you can use this Contact Us form, and one of our team members will call you back to understand your requirements and provide the services you need.