Furnace Installation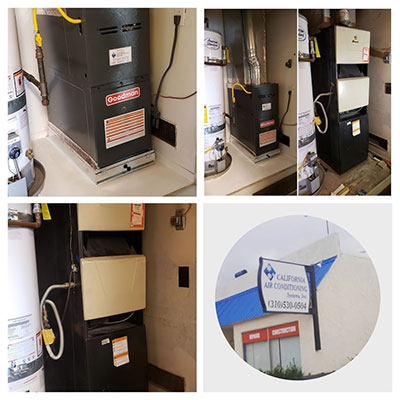 Do you need a furnace installation in Rancho Palos Verdes? We understand how exhausting it can be to choose the right contractor. Choosing California Air Conditioning Systems for your Air Conditioning & Heating Furnace Installation or Preventative Maintenance repairs is your one source stop. We are the most reliable Furnace Installation specialists around the Rancho Palos Verdes.

Most furnaces last about 15-20 years on average. With Proper Heating Maintenance and regular visits we'll check key components like the blower motors wheels and burners and clean all debris inside the furnace and all buildup. Plus we tightened and secure all panels. If you are interested in our Preventative Maintenance program, don't hesitate to call our friendly staff members today and ask how to enroll.

Sooner or later your furnace won't be worth the trouble fixing it anymore and that is the time to replace it. You can spend more money on repairs and fixing it than if you would of just replaced the system. The new furnace we offer are amazing and energy efficient and they run quietly.

So what are you waiting for....Call our 24-hours emergency call center today at 310-530-0504 and schedule an appointment. We're ready to help you anytime!