Are You Having Heater Problems?
Experiencing problems with your heating unit? Is your heater making noises? Does it consistently turn on and off? Schedule a heating repair service appointment with your local heating contractor!
In This Section:
Home and Residential Heating Repairs
What is more important? The heating system at work or at home? Majority of us would say at home and California Air agrees with you. We realize that your home is where you want to be the most comfortable at and with the perfect heating system, it can be. If you are in need of a new furnace or home heating system, you want to work with a HVAC company that is reliable and trustworthy. Relying on a company means that the company will install and fix your systems quickly, accurately and efficiently. We provide services to keep you comfortable all year round.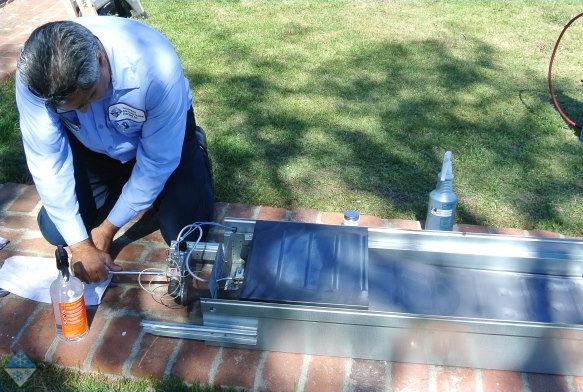 A leaking gas furnace could cost thousands of dollars to repair and people's lives if it isn't taken care of, call us at (310) 530-0504 for a check-up on the many brands of furnaces we service, such as Empire, Cozy and Williams.
At California Air, we ensure you that your system will stay in tip-top shape all year long. With years of experience and knowledge on our backs, we are able to provide heating repairs, heating replacements, heating installation, and heating maintenance that will last. We've been in business since the 1990's and are showing no signs of slowing down. There must be a reason why we are still in business after 20 years and I believe there is! We offer commercial quality heating services to residential homeowners.
We provide many services like heating repairs, heating replacements, heating installations, and heating maintenance. Our office is located in the middle of Southern California, giving us the ability to provide heating services to Los Angeles, Orange County and other surrounding areas. Our preventive maintenance programs can improve heating system performance, reduce energy costs, extend equipment longevity, prevent costly breakdown, and improve system safety. Residential heating systems shouldn't be ignored until it really needs fixing. Prevent it from happening and get it serviced as soon as possible.


We work with brands like Carrier, Lennox,York, Cozy, Williams, Mitsubishi, Trane and many others!

Go back to main heating page »