Are You Having Heater Problems?
Experiencing problems with your heating unit? Is your heater making noises? Does it consistently turn on and off? Schedule a heating repair service appointment with your local heating contractor!
In This Section:
Heating Replacement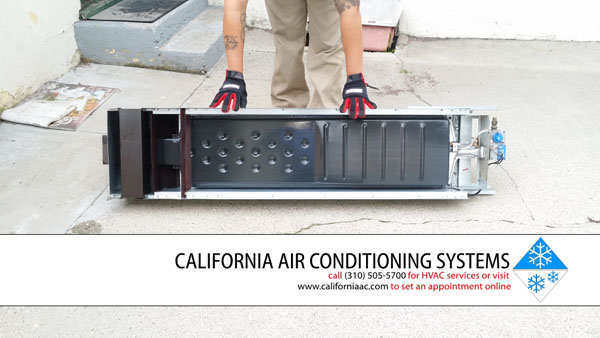 Are you looking to replace your old heating unit? In some cases, it's better to install a new unit rather than repair an older one. Repairing might cost you more money in the long run than buying a new replacement. Here at California Air, we can install many varieties of heating systems from brands and companies we trust. For example, Carrier, Lennox, Trane, York, etc. Let us replace your old unit into one that is more efficient in providing heat for your office or home. Replacing a unit could potentially help you in saving money on your utility bill.
Need it replaced? We have you covered!
We've had many instances where our clients would ask us if they should repair the old heating unit or replace it with a more updated one. Depending on how the units are, it could go either way. Some issues are small and only need repairs. But for those that may have bigger issues, it might cost more to repair than to replace and install it professionally. Our expert technicians are honest and will provide you with information that you need. We won't sell you anything that you won't need. Most of the technicians here have been in the field since day one. They are familiar with many brands, new and old. Call us to speak with a trustworthy and reliable team to provide heating replacement services. Remember, if it ain't broke, don't fix it but do keep it maintained.
If you are looking for a heating contractor in the Los Angeles or Orange County, look no further! We provide heating services all over Southern California. If your wall heater, floor heater, packaged heating system, or ductless heating system breaks down, we'll be there in a heartbeat. With our 24 hour emergency service, we will be able to answer your calls at any hour of the day. Schedule an appointment today for service or an estimate.


We work with brands like Carrier, Lennox,York, Cozy, Williams, Mitsubishi, Trane and many others!

Go back to main heating page »