HVAC Services in Santa Fe Springs, CA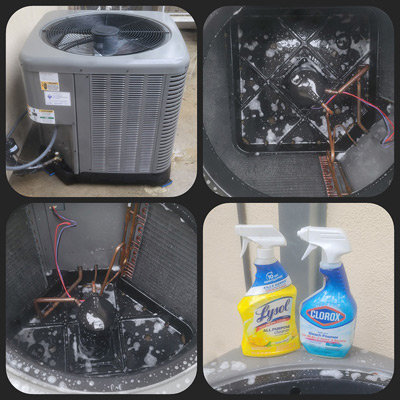 Look no further than California Air's top-notch, dependable, and budget-friendly HVAC services. We are your go-to company for a comprehensive range of air conditioning and heating solutions in Santa Fe Springs, CA. Our team is committed to delivering excellence in every service we offer, ensuring your indoor comfort is never compromised.

With a track record of reliability and quality, our team helps maintain optimal climate control and air quality on your property. Whether it's installation, repair, or maintenance, we're dedicated to providing HVAC services that exceed expectations, ensuring your peace of mind and comfort all year round.


Dryer Vent Cleaning
We understand the critical importance of dryer vent cleaning in maintaining a safe and efficient home environment. Neglected dryer vents can accumulate lint and debris, posing serious fire hazards and diminishing appliance efficiency. Our professional dryer vent cleaning services prioritize your safety and appliance functionality.

Our process involves thorough inspection and cleaning of the entire vent system, ensuring no blockages exist. By removing lint buildup and debris, we enhance airflow and prevent potential fire risks. Our trained technicians use advanced tools to effectively remove trapped particles, ensuring a clean and hazard-free dryer vent.

Regular dryer vent cleaning not only promotes safety but also optimizes your dryer's performance, reducing energy consumption and prolonging the appliance's lifespan. Our team helps in safeguarding your home and delivering efficient solutions that prioritize your well-being.


Air Balance Report
We provide air balance reports, a crucial service ensuring optimal indoor comfort and energy efficiency. An Air Balance Report involves a comprehensive assessment of your HVAC system to ensure even distribution of airflow throughout your space.

Why do you need it? Imbalanced airflow can lead to uneven temperatures, hot or cold spots, and inefficient energy usage. Our specialized technicians meticulously measure and adjust airflow in different zones, enhancing comfort and addressing efficiency concerns. The result? A perfectly balanced HVAC system that ensures consistent temperature control enhances indoor air quality and minimizes energy wastage.

An Air Balance Report is your ticket to a home or workplace that's comfortable, efficient, and cost-effective. We give you detailed insights and expert adjustments, guaranteeing a balanced environment that optimizes both comfort and energy usage.


Sheet Metal Fabrication
Our sheet metal fabrication services offer a fusion of precision and customization. Our skilled technicians craft bespoke sheet metal components that cater to your specific needs. We understand that every project is unique, and our commitment to excellence drives us to deliver solutions that align seamlessly with your requirements.

From ductwork to specialized components, our sheet metal fabrication expertise ensures each piece is meticulously designed and fabricated. We take pride in our ability to work with various materials, providing durability and precision in every product.

With a focus on innovation and quality, our custom sheet metal fabrication caters to diverse industries, including HVAC, construction, and beyond. Trust California Air to create tailored solutions that meet and exceed your expectations, bringing precision and functionality to every project we undertake.


High-Quality HVAC Services
We focus on delivering unparalleled services. Our dedicated staff embodies competence, professionalism, and friendliness, ensuring a seamless customer experience. We understand the urgency of your needs, promptly respond to your calls, and accommodate service appointments at your convenience.

As a local service provider, we are well acquainted with your area's dynamics, guaranteeing swift and timely assistance within your budget. Count on us for services prioritizing your comfort, safety, and satisfaction, knowing we are committed to exceeding your expectations at every step.

For more details about our dryer vent cleaning, air balance report, and sheet metal fabrication services in Santa Fe Springs, CA, call the California Air team at (310) 530-0504. You can also use this Contact Us form to send your requests and queries.