HVAC Services in Willowbrook, CA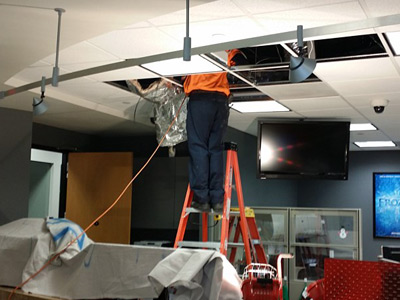 At California Air, we offer a range of HVAC services to ensure that your home or business is comfortable and efficient. Our team of professionals provides high-quality services, including water heater replacement, furnace installation, and spot cooling. If your hot water heater is outdated or malfunctioning, our team can provide professional replacement services to ensure that you have a reliable and energy-efficient hot water system.

We offer a variety of options to meet your needs and budget. We can also assist you with furnace installation, ensuring a reliable and efficient heating system in your home or business. In addition to these services, we also offer spot cooling solutions in Willowbrook, CA, when you need to cool specific areas of your home or business.


Hot Water Heater Replacement
We are a competent hot water heater replacement company, and we serve both residential and commercial customers. We know how crucial it is to have a constant supply of hot water, which is why we have a wide variety of high-quality, energy-efficient water heaters. Our team of specialists is committed to offering individualized solutions when it comes to making sure you have a steady supply of hot water.

We consult with you to determine your exact needs, then present you with replacement alternatives for your hot water heater that are within your price range. Providing dependable and reasonably priced services is something we're proud of. Our professionals can replace it whether it is a gas, electric, tankless, or hybrid water heater. We're qualified, licensed, and skilled in all these systems.


Furnace Installation
A dependable heating system in your home or office is crucial during the chilly winter months, and we get that. That's why our company provides high-quality furnace installation services for both commercial and residential buildings. Our skilled specialists are committed to delivering tailored services to address your unique heating requirements.

We collaborate with you to comprehend your objectives and propose the best furnace solutions depending on your budget and needs. We provide dependable and reasonably priced services consistently. Our professionals have the training and credentials to install any type of furnace, including gas and electric models.


Spot Cooling
Spot cooling refers to a portable or stationary air conditioning unit that may be moved to whatever room or area need it. They are strategically positioned in high-temperature areas to bring down the ambient temperature. These problems frequently arise in server rooms and other places where excessive heat is produced. This cooling is useful for reducing the temperature in certain rooms and keeping the whole house cold in the event of a power outage or malfunction of the central air conditioning system.

We provide temporary cooling solutions in the form of portable air conditioners. Call our emergency hotline if you need the air conditioner replaced because your system is down. To ensure that there is no disruption in service, we will rush its delivery to your location. As a temporary cooling solution, our spot systems are perfect for your data center, office, or warehouse. With this simple and inexpensive option, you won't have to sweat it out after the air conditioner is repaired.

We understand the importance of having a reliable and energy-efficient heating and cooling system in your home or business. We work with you to understand your needs and provide customized solutions that meet your requirements. Call California Air at (310) 530-0504 to learn more about our hot water and spot cooling services in Willowbrook, CA. You may send us a message by clicking on the Contact Us link, and we'll get back to you as soon as possible to discuss your AC installation, maintenance, or repair needs.