Westchester HVAC Repair, Heating & Cooling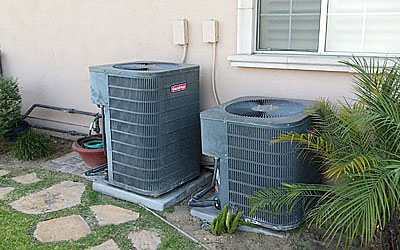 Are you looking for a reliable Westchester HVAC repair company? If yes, you've come to the right place. California Air Conditioning Systems, Inc. is a leading HVAC company in the South Bay area that specializes in the repair and maintenance of HVAC systems. Our clients will get fast and reliable services regardless of the specific HVAC issues that they may have. Since we only send well-experienced repair technicians, the job is performed efficiently and accurately. We understand the vital functions of your HVAC system so we make sure that the repair job is completed on the same day. Don't worry if you have decade old heating or cooling equipment since our seasoned technicians know how to fix older models. They are also updated on the latest developments in the HVAC industry so it is easy for them to perform repair jobs on new HVAC systems.


Professional HVAC Repair Service in Westchester
There are a lot of companies offering HVAC repair services in the Westchester area. But how can you tell if you are hiring the right one? Some of them are offering cheaper rates while others are known to respond quickly on emergency calls. Are these qualities enough to call them experts in the industry? And why we are still your best choice among the many service companies in the area?

Here are some of the reasons why California Air Conditioning Systems, Inc is the right company to hire for all kinds of heating and cooling problems:


Decades of experience. As a well-established HVAC company, we have already performed countless repairs and maintenance works in residential, commercial, and industrial properties in Los Angeles. We have already gained a level of expertise that can't be simply matched by other service providers in the area. We can repair ductwork, malfunctioning heaters, noisy air conditioning, and other serious issues on your cooling and heating appliances.


Reliable repair service. You don't have to look far if you want to experience a different level of service. All Westchester HVAC repair services are performed by seasoned technicians who are also licensed and certified. We will make sure that your heating and cooling equipment will function at its optimum level again. Our comprehensive repair services cover all kinds of heating and cooling equipment in residential and commercial properties.


Complete tools and equipment. Our company has a complete inventory of HVAC equipment and repair tools. We use these resources to identify and replace defective HVAC components. We also have diagnostics tools to determine the specific cause of the problem. Rest assured that every Westchester HVAC repair job, regardless of its complexity, will be handled by our well-equipped licensed technicians.


Well-trained technicians. Our seasoned HVAC technicians have decades of experience servicing the needs of residential and commercial clients in Westchester and nearby areas. They are well-trained technicians and updated on the latest trends and developments in the industry. They follow systematic procedures to ensure the speedy completion of the repair job. Aside from the meticulous approach that our people follow, they also use effective troubleshooting techniques when working on defective HVAC units. Some of the brands that we can fix are Carrier, Lennox, Cozy, Williams, York, Mitsubishi, and Trane.


Dial (310) 530-0504 right now to get the expert services of a Westchester HVAC repair company.