Air Quality Services in Lynwood, CA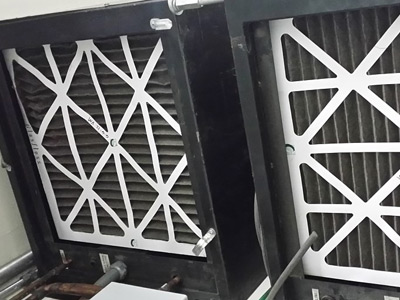 At California Air, we offer expert air filter replacements in Lynwood, CA, air humidifiers, and air balance reports. We have a list of satisfied, loyal clients in the commercial and residential domains. We offer installation, replacement, and repairs for HVAC-related systems.

Have you previously dealt with HVAC companies that you felt lacked professionalism and knowledge? Then get in touch with California Air's friendly and knowledgeable team immediately, and we'll assess your property's HVAC issues. Call us directly if you have questions about our solutions or would like more information to help you decide which company to work with.


Air Filters
HVAC air filters are essential for preserving energy efficiency and indoor air quality. A damaged, clogged, or unclean air filter will harm the appliance and make the system work more than it must. You should replace the air filter in your HVAC system frequently. It is often advised that it be changed every three months.

Recognize the various filters offered and their minimal reporting efficiency values (MERV; a measure of the filter's effectiveness. The filter is better if it has a higher MERV rating. We can help install and replace fiberglass, pleated and washable air filters for HVAC systems of various brands and models.


Air Humidifiers
You will require a humidifier if the humidity levels in your home are excessively high throughout the summer or lower in the wintertime. Since you'll have to adjust the temperature to feel comfortable, you'll consume more energy and pay more for your utilities. A humidifier can also benefit your health.

The air will be overly dry if the humidity is too low, leading to health issues like dry skin, dry sinuses, and nose bleeds. Furthermore, excessive humidity can cause health issues that are more severe than those brought on by low humidity. Excessive moisture can encourage the growth of mold and mildew. However, these problems will vanish if you install an air humidifier.


Air Balance Report
You should discover more about what our air balance service can accomplish for you if you are concerned about the effectiveness and efficiency of your heating and cooling system. Air balancing is the method of changing and evaluating HVAC systems to provide the proper air volume to the rooms they are directed to.

This includes several tests to ascertain how well you're heating and cooling systems are working. Typically, the airflow of an unbalanced HVAC system is reduced by 30% to 50%. AA professional technician who can assess its operation will examine it and make the necessary adjustments to lessen the percentage and enhance the airflow from the device to the rooms it distributes to.

We will conduct this evaluation and provide an air balance report, so you know what is wrong. We can help maintain and fix all heating and cooling system issues.


High-Quality HVAC Services
We are an all-service HVAC company offering top-notch solutions to residential and commercial clients in Lynwood, CA. We have the skills, tools, and certification to handle all types of air conditioning systems' installation, repairs, and maintenance. In addition, as mentioned above, we also help with air filter installations, air humidifiers, and accurate air balance reports.

If you want more details about these and our other services, please call the California Air at (310) 530-0504. If you prefer to email your queries and requests, please use this Contact Us link. One of our team members will call you back to discuss your air conditioning installation, filter replacement, or humidifier installation needs. Contact us today and experience the California Air difference in the value and high-level customer service we offer.