Air Conditioning & Heating Services
Having problems with your air conditioner? Are you in need of heating repair service? When was the last time you had preventive maintenance? Contact us today!
In This Section:
Portable A/C Unit Repairs
Realize that a portable air conditioning unit is not meant to replace a home's system. What a portable unit is meant for is to temporarily provide an area with cool air until the more permanent unit is back on its feet. Although it's smaller and does not seem to work as strongly, these are still associated with the same problems as full air conditioning systems. Problems like flawed installations, poor service, and insufficient maintenance. However, considering these are self-contained units, it's easy to operate, maintain, and even troubleshoot.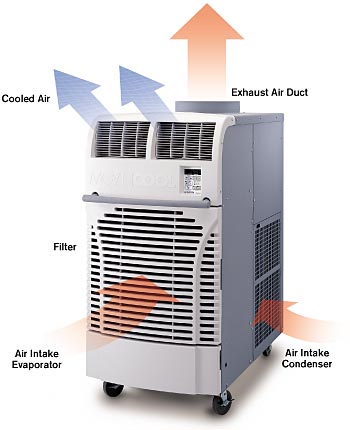 Issues with a portable A/C unit can be anything like:
"My portable A/C will not start"
"It stops working on its own"
My portable unit won't cool"
"There is no cool air coming out of this little unit"
"I don't feel like it's strong enough to cool this area"
Two primary factors can contribute to inadequate cooling: one, an incorrectly sized portable and extreme temperatures. Whatever the problem may be, a local HVAC contractor or California Air can help!


We work with brands like Carrier, Lennox,York, Cozy, Williams, Mitsubishi, Trane and many others!

Go back to main air conditioning page »