Air Conditioning & Heating Services
Having problems with your air conditioner? Are you in need of heating repair service? When was the last time you had preventive maintenance? Contact us today!
In This Section:
Air Conditioning Electrical & Controls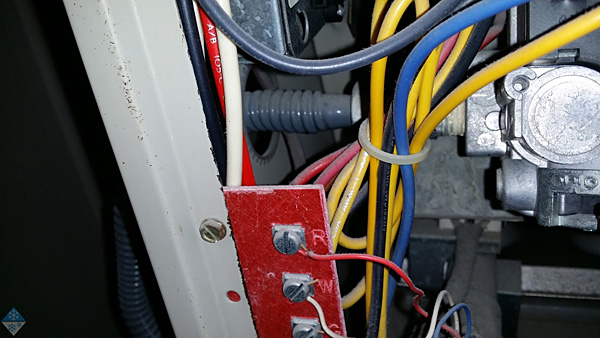 In order to maintain a Heating, Ventilation, and Air Conditioning (HVAC) control system, four variables must be controlled: temperature, humidity, pressure, and ventilation.
The Control System, also known as the "brains" of the HVAC equipment, is the most important part of any HVAC equipment. Every control system, from the most simple to the most complex, has 4 elements:
Sensor - measures and monitors variables (temperature, humidity, pressure, and ventilation)
Controller - receives information from the sensor.
Controlled device - receives a signal from the controller.
Energy source - power supply needed for the control system to run.
These four parts are necessary for a control system to function properly. Without them, an HVAC system could lose power, change the voltage running to the compressor, faulty startups with the thermostat, reduce the blower fan speed, and many others.
Our job as HVAC technicians is to properly wire or rewire systems in homes and commercial buildings. Without a proper control system, a system can become unstable and would cause it to overheat or over cool.
Did you find wires that aren't connected to anything? Have some been ripped off or chewed up? Contact us today to schedule an appointment to meet with our technician. They'll analyze and evaluate the electrical components of your HVAC system and find a solution to your problems.


We work with brands like Carrier, Lennox,York, Cozy, Williams, Mitsubishi, Trane and many others!

Go back to main air conditioning page »