Air Conditioning & Heating Services
Having problems with your air conditioner? Are you in need of heating repair service? When was the last time you had preventive maintenance? Contact us today!
In This Section:
Air Conditioning Leaks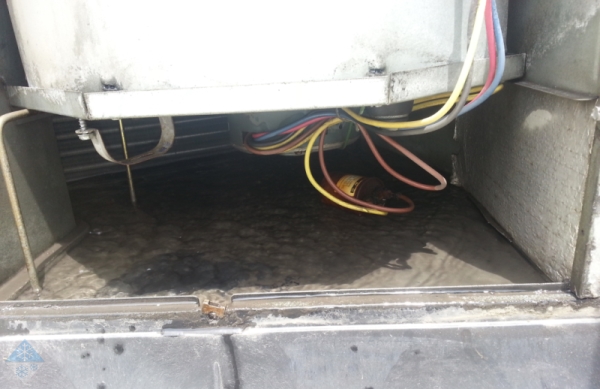 An Air Conditioning unit's main job is to remove moisture from the room it is in to provide a cooler temperature. During this process, the unit itself stores a lot of water. Depending on many variables such as the size of Air Conditioning unit and if it was properly installed, the amount of water varies. When the system leaks, it can appear from multiple places. Whichever the case, finding the leak can be troublesome. Below is a few common problems that causes leaks.
Improperly Installed. Air Conditioning units can leak water when they are improperly installed. If the unit has too much pressure or is not leveled, water may begin to pool. First, begin to level the unit. Even a difference of an inch is sufficient enough to produce leaking and pooling. If that isn't the solution, check for closed vents as it can add pressure causing the valves to leak.
Drain Hole is Blocked. At the back of the Air Conditioning unit is a hole that allows water to escape. This can become blocked by debris or dirt and cause the water to be backed up. If this is the case, check the tubing for any leaks.
Outside Temperature is Too Cold. This is more common during the colder seasons. If the outside temperature drops below 60 degrees Fahrenheit, the cooling coil could possibly ice up. It causes water to build around the unit which then causes the pooling, as it does not evaporate normally. The pooling will eventually stop when it gets hot again.
Pump is broken. The first thing we normally look at is checking the condenser pump. Excess water in the condenser pan should properly be pumped out if the condenser pump is working. If it cannot, it could be due to power which is then the motor or the condenser itself that is malfunctioning. Consult a professional to determine the source of the problem.
Whichever the case may be, it is recommended that you speak to an Air Conditioning technician about the problems you are facing. Contact us if you'd like to schedule an appointment with our expert technicians.


We work with brands like Carrier, Lennox,York, Cozy, Williams, Mitsubishi, Trane and many others!

Go back to main air conditioning page »