Air Conditioning & Heating Services
Having problems with your air conditioner? Are you in need of heating repair service? When was the last time you had preventive maintenance? Contact us today!
In This Section:
Air Conditioning Blowers
A blower is used to move air through heating, ventilation, and air conditioning (HVAC) systems. It's highly necessary to have these air handling systems working properly in order to bring or draw air into specific areas. The blower is spun by a motor, creating a one-directional airflow. In the case of an AC unit, the air is cooled via a cooling coil before it is released. Unfortunately, it is prone to damages that can cause symptoms such as:
Banging and clanging noises
No cold air coming into the home
Stops running after a few hours
Moving fan but no cool air
Humming sounds
Overheating
Icy air conditioning unit
One of the most common problems with an HVAC system is blower related. If you have never worked on a blower or is not familiar with one, we suggest calling a professional. HVAC professionals will be able to tell you if you need to replace the whole motor or just a few components.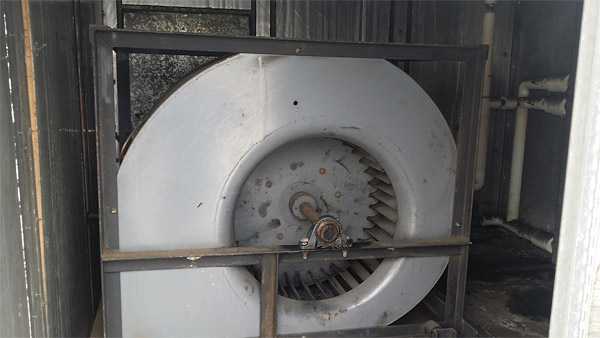 We work with brands like Carrier, Lennox,York, Cozy, Williams, Mitsubishi, Trane and many others!

Go back to main air conditioning page »