Air Conditioning & Heating Services
Having problems with your air conditioner? Are you in need of heating repair service? When was the last time you had preventive maintenance? Contact us today!
In This Section:
Air Conditioning Preventative Maintenance
What is Preventative Maintenance? Preventative maintenance is a service provided by HVAC companies to keep your air conditioning and heating units running well. It is best to keep your systems tuned up annually as it will help prevent potential problems later on. With the proper maintenance. home or business owners can save up to 50%. Call the experts at California Air and make sure your air conditioning and heating units can take the heat.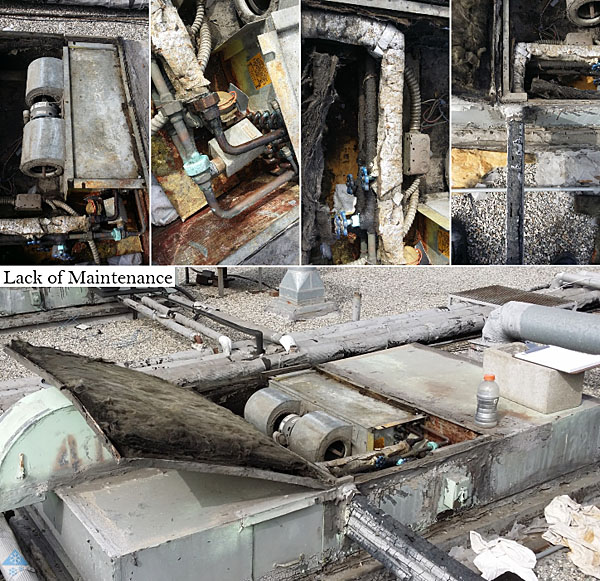 California Air provides annual air conditioning tune-ups to thoroughly check your system.
List of what we provide is listed below:
Check system functions, safety controls, & adjust operating sequence where appropriate
Inspect electrical components and connects
Ensure proper airflow and change dirty air filters
Inspect pumps and lubricate motors
Examine belts, adjust and align
Inspect, clean, and balance blowers
Cleaning coils, pans, traps, and lines to prevent obstructions
Cleaning outside coils and fins
Check refrigerant levels
Clean burner assembly
Remove soot from the burner
Clean and check the dehumidifier
Inspect the heat exchanger for cracks
Adjust fuel/air ratio and perform analysis
(These aren't the complete steps for a PM checklist, as each system varies.)
The Outcome of Preventative Maintenance.
Savings: Preventative maintenance typically more than pays for itself through higher efficiency, less utility overpayment, and contractor discounts/offers.
Peace: With maintenance on the units, there will be fewer system failures and a longer life for your HVAC equipment. The more they are kept in shape, the longer they'll stand.
Continuity: Our technicians tend to get assigned the same specific customers. That way, you will be comfortable with the technician working on the unit. Also, the technician can become more familiar with you and the equipment.
Priority: The customers that have a preventative maintenance agreement with us generally receive priority service.


We work with brands like Carrier, Lennox,York, Cozy, Williams, Mitsubishi, Trane and many others!

Go back to main air conditioning page »